Devotional Video "Stolen Suitcases" by Francisca Trexler
---
"Obedient Grasshoppers" Devotional in ASL by David Trexler

---
        

"Unkind Words" Devotional Signed in ASL by Francisca Trexler


---
"Beautiful Hands" in ASL by Speaker/Director of Three Ang
els Deaf Ministries David Trexler

---
NAD CALLED Convention & The Deaf Ministry
---
"Jesus is Coming, Our Hope" Music Video Signed by Taida Rivero
---
Deaf Brazil Sign Language WebEvangelism
Deaf Pastor Douglas Domingos Da Silva
Title: Garments of Grace


First sermon: Garments of Adam and Eve
Second sermon: The parable of the wedding

Third sermon: The parable of prodigal son
https://m.youtube.com/watch?v=NiZBKnY9kts
---
Georgia- Cumberland Conference Camp Meeting Livestream
"Georgia-Cumberland Camp Meeting took place on campus of SAU (Southern Adventist University) May 27-30, 2015 with about two dozens deaf and their families or friends watching two ASL (American Sign Language) interpreters interpreting Dwight Nelson's sermons.
For the first time, a team of two interpreters were broadcast live over the Internet! You can view them on the GCC website." - Pastor Jeff Jordan


. For more videos: https://vimeo.com/search?q=asl-+dwight+nelson

---
Central Valley Deaf SDA Church Evangelism Livestream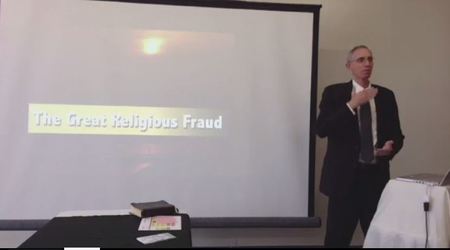 View the evangelism livestream videos, go to:

http://deafadventist.org/evangelismvideos.html
Subscribe to Pastor David Trexler's videos:

https://vimeo.com/user17653116

and see list of videos to view.
---
Brazilian Deaf Skit during Deaf Congress in 2014
---
Deaf Church Group in Latvia
---
Health Expo Accessible to the Deaf in England

"One other thing we were happy to help with was health checks. The other section of our church tent had an area where people could get free health checks and advice, but in previous years this was not really accessible to the Deaf because there was not an interpreter. However, this year with the help of our enthusiastic and helpful members of the Deaf Ministries team were were able to help some Deaf persons to get health checks and more."
To read more and see pictures, click here.


---
Deaf Ministry- Mission Field Close to Home

Presented by Pr. Larry Evans via Adventist News Network. (Click on CC for subtitles)


---
It is Written Daily Devotional Videos in ASL

To sign up to receive daily devotionals in ASL from It Is Written, go to http://www.itiswritten.com/daily-devotional-signup and sign up on the bottom form (not the top one).


---
Click here to view more videos