Ghana Deaf Evangelism Program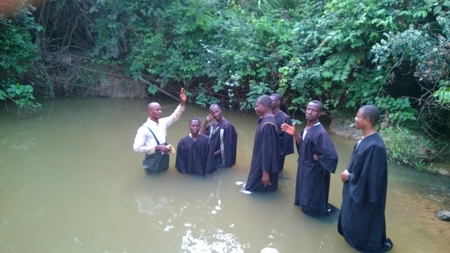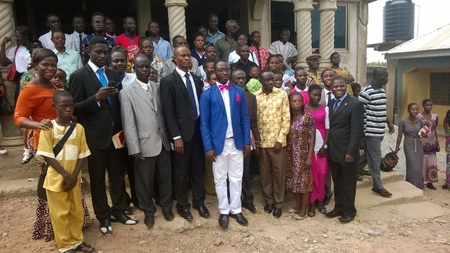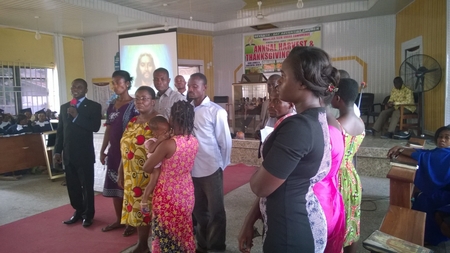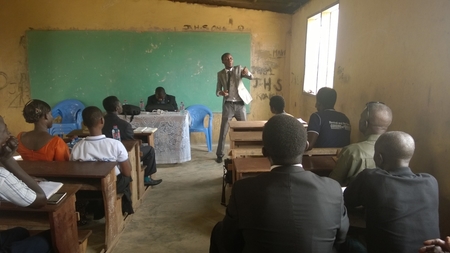 To God be the glory. The deaf evangelistic program came to an end just yesterday afternoon (November 11-21, 2015). There are about 45-55 deaf, non-Adventists and Adventists, who worshipped with us at Atimatim SDA Church. There are about 40 deaf Adventists out of 15 non-Adventist members.

There are about more than 150 to 200 hearing people at the deaf evangelistic program at the Atimatim SDA Church. They are very excited to worship with the deaf.

PERIOD NOVEMBER 11-21, 2015.
THEME: SIGNS OF HOPE DEAF PEOPLE BRINGING OTHERS TO CHRIST.
SPEAKER: HARRISON OSEI ANTWI.
SIGN LANGUAGE INTERPRETER: PASTOR AFOAKWA HENRY and ISAAC OFORI.
PUBLISHING/GLOBAL MESSION/CO-COORDINATOR: PASTOR A.B.A PREMPEH.
BAPTIZED: PASTOR STEPHEN OWUSU ANSAH GYAMFI.

ATIMATIM SDA CHURCH ELDER AND CHURCH MEMBERS SUPPORTED IN THE EVANGELISTIC PROGRAM.

Souls Won.........9 Souls Baptized on November 21, 2015
4 deaf and 5 hearing
All total=9 souls

May the good Lord shall continue to blessed on the Deaf Ministry, CGC,MVGC and other also too.

Thanks

From Harrison Osei Antwi