A Deaf Lay Pastor Visits India for the First Time!
By Chuck McGehee-Deaf Lay Pastor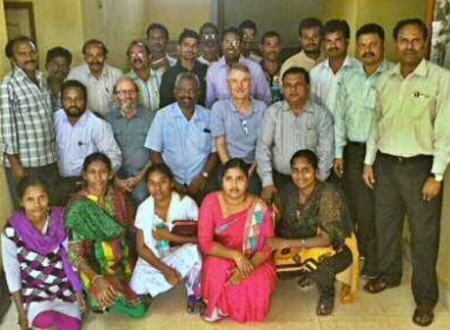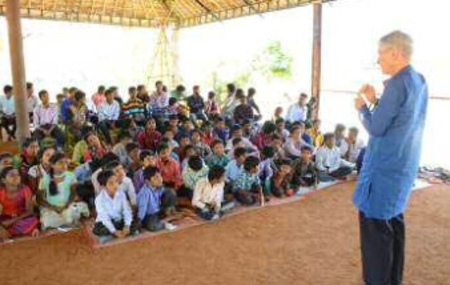 My trip to India in March with Marvin Budd was amazing. The first week we went to Northeast Andhra Section (Conference) in Vizianagaram for Gospel Outreach Deaf workers training seminar with Elder Ambrose, the Special Needs Director from the Southern Asia Division. There were 11 GO Lay Bible Workers coming from various places far and near. Their NEAS Conference had an SDA academy on its campus. I fell in love with the hearing students who were beautiful. They came from many different religious backgrounds.

During the training seminar, Marvin shared the Story of Hope and Faith with the GO workers. I gave some studies about the meaning of The Lamb and Sanctuary. They enjoyed the seminar as it helped them understand how to approach their Deaf Indian communities in various areas as they share stories about Jesus Christ.


The second week we went to the "Child Impact" Deaf School near Kollegal, a 5-hour-drive south from Bengaluru. We stayed right at the Deaf School. The 75 Deaf children ranged in age from 8 to 18. They were so amazing and polite! We gave a Week of Prayer series of presentations over 5 days. Each of the 8 presentations were about Biblical stories.

In concluding, I would say that I would like to go back to the Deaf School in Kollegal again - if they ask me.

Our Deaf friends took me to visit in the Deaf community. We saw the first old school for the Deaf children nearby.